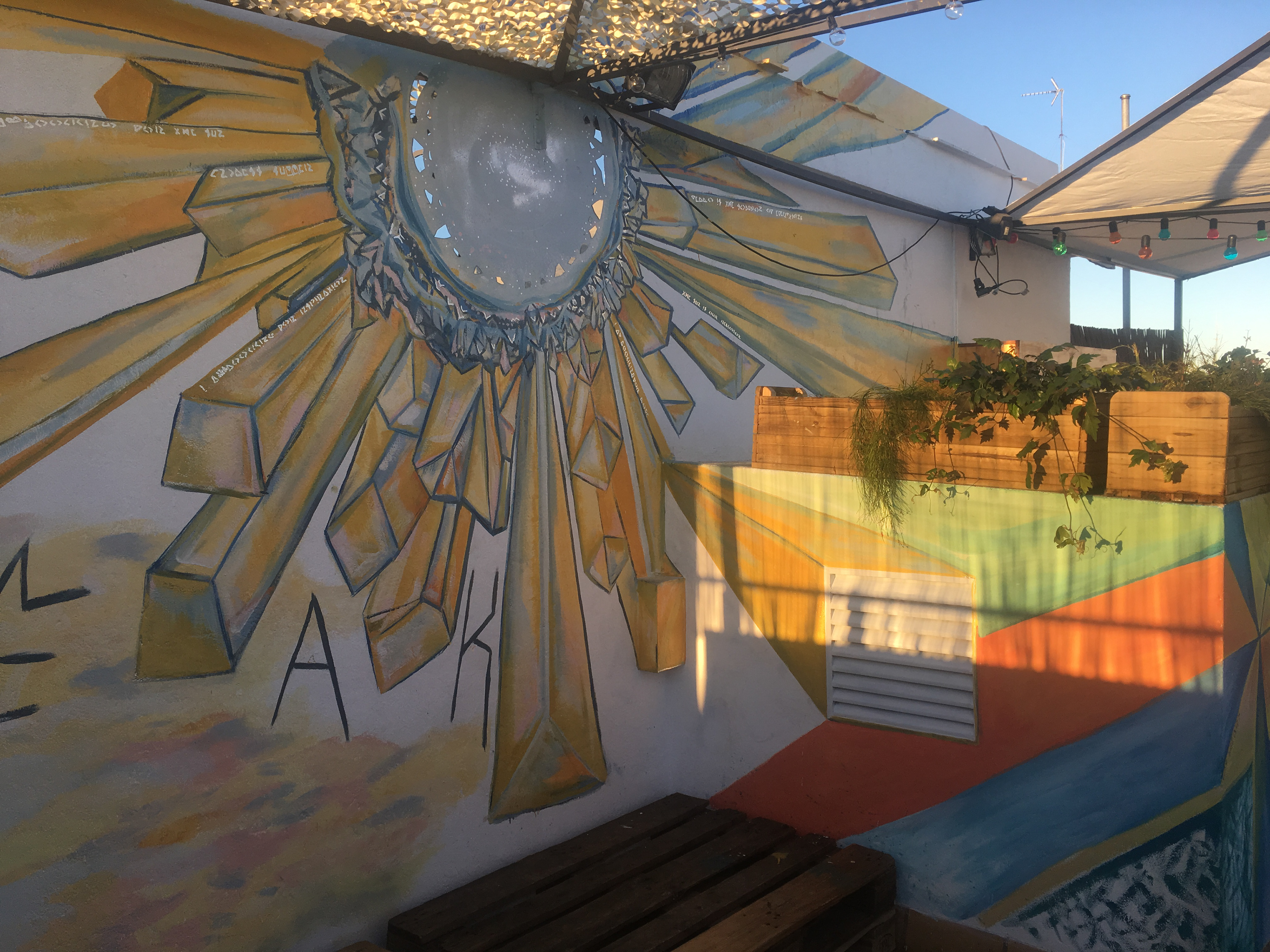 Planet Prisma
Planet Prisma was collaboratively created as a passage into a different world for travelers visiting the rooftop terrace of the Black Swan Hostel in Sevilla, Spain. The German artist May-Britt and Mary Sand were the lead artists and had the help of around 20 different beautiful humans who also volunteered our time to help us fulfill this vision. The entire world is crystalized, these walls contain a crystal sun, crystal storm, cave, garden, and feather. There are hidden messages within the murals that are written in our native language Prismalien English. May Britt's central quote influenced the design of the crystalized environment: "I travel to break every piece of me, but only out of ashes grows new feathers."

Planet Prisma: The Aftermath
A further creation of Planet Prisma occured in 2019 at the Crocker Art Museum. An environmental message was created. The suspended gold crystal installation is the remains of Planet Prisma, who's inhabitants depleted all of the natural resources, until a reaction occurred and the crystalized planet exploded into bits. SInce then, the surviving Prismaliens have been sending us warning messages that we are headed down the same tragic path.