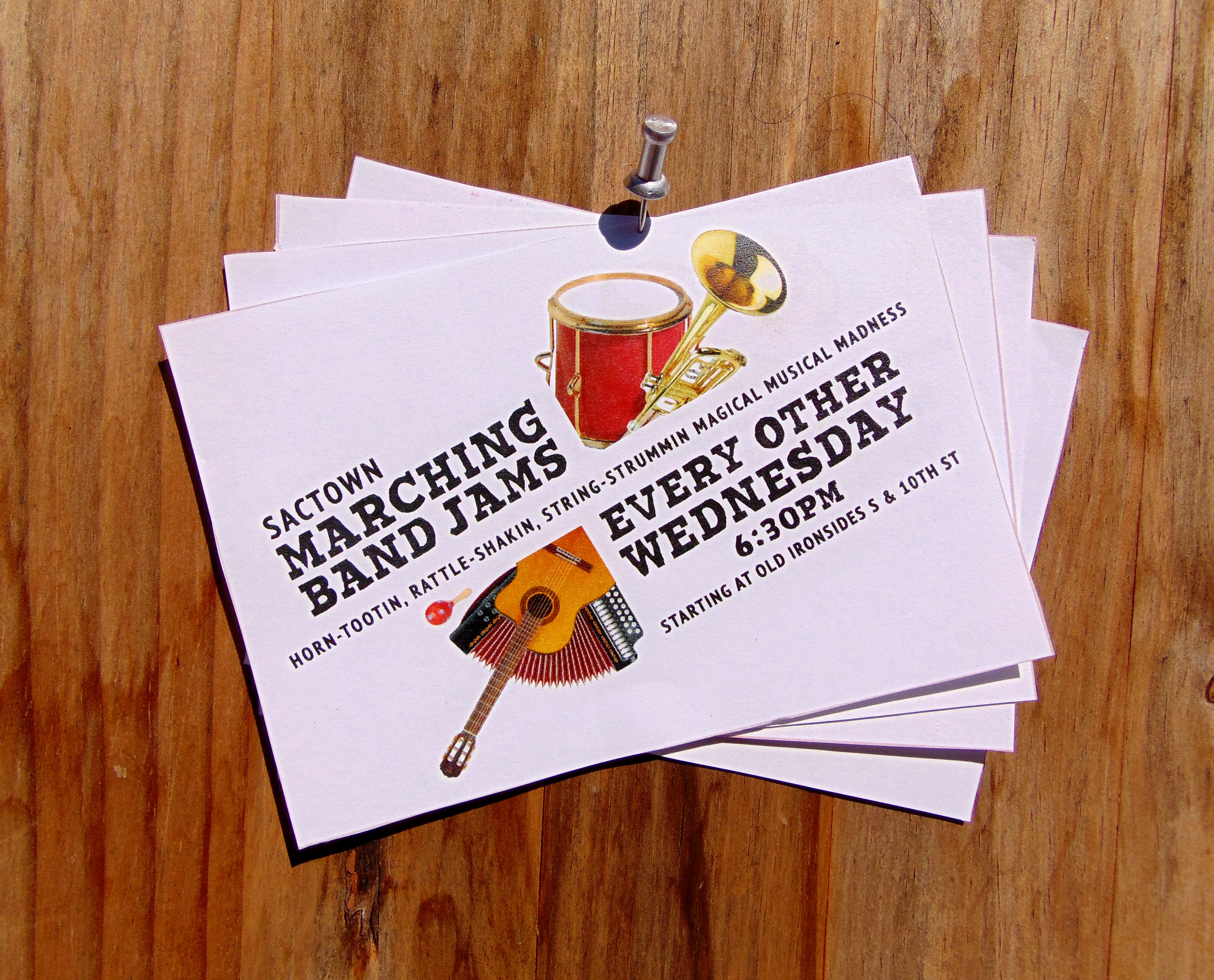 These postcards made for the historical town of Locke, CA were designed to highlight the eclectic beauty of the town through the use of original photography, illustration, and typography.
Oak Park Sol
brochure
This brochure was designed for Oak Park Community Gardens in Sacramento. It's unusual shape reflects the map of Oak Park, which has one diagonal street down the middle, dividing it's rectangular boundaries. This element is intended to create an intriguing visual identity for the neighborhood in efforts to build a more resourceful community.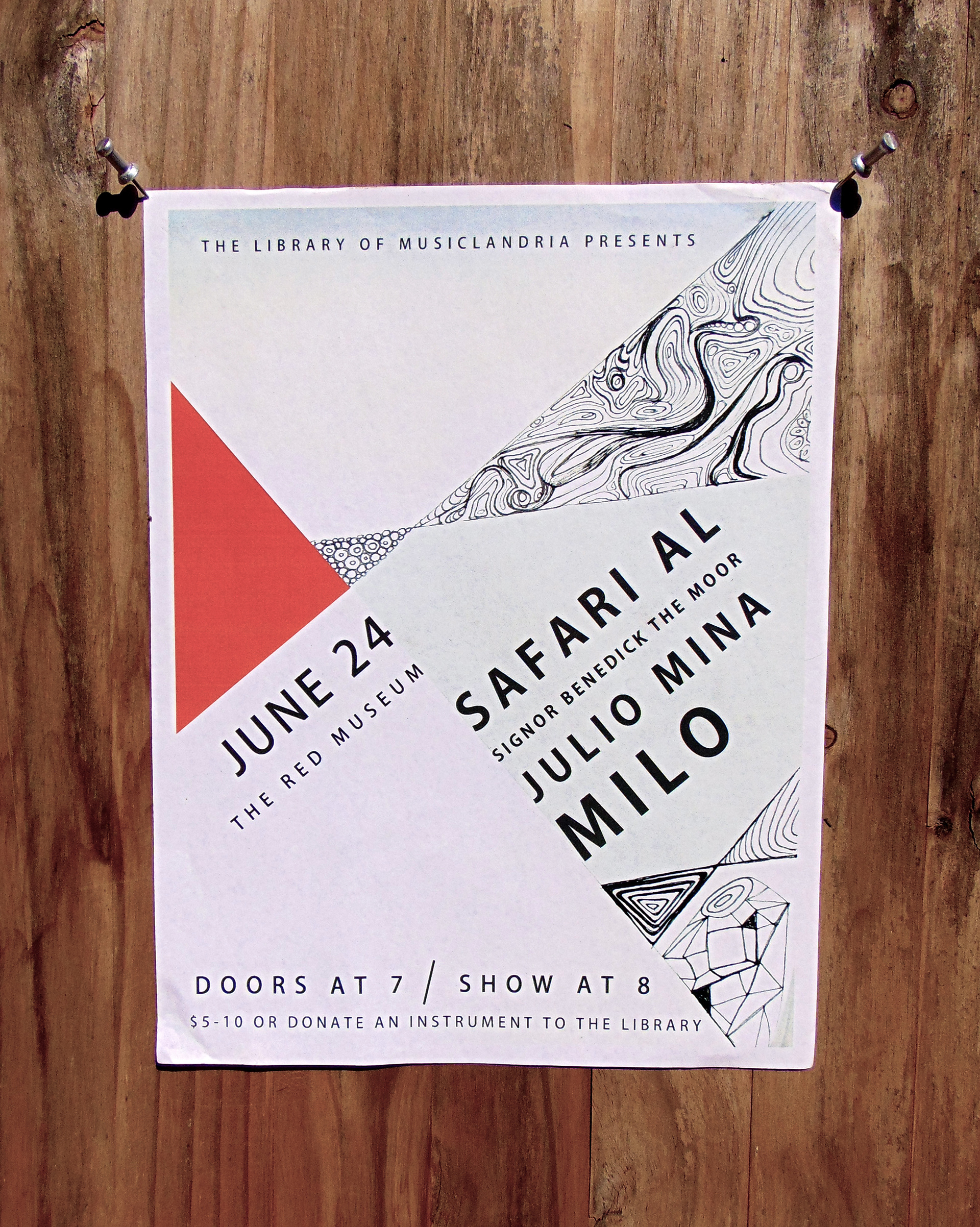 Occupy the Trees 
flyer
This unique flyer was made as a call to action to our fellow tree dwellers.
Bonstock
flyer
This low-budget event flier was made on a very limited time frame and using Paint software. Simple, yet effective visuals frame the information as well as grab the target audiences' attention.
Concert
poster
The background image on this concert poster was made through a process of spray painting tree branches and tying them together to result in a colorful & scattered composition.
Real Poets
poster & brochure 
This poster and brochure was made for a creative therapy program called Real Poets. They works with kids who have disturbed pasts to help them express their thoughs through poetry. This was also a challenge having create a visual through such a touchy subject and audience. I took a hand-drawn approach to convey the emotion of freedom from the past. The logo is not mine.