This t shirt design was created for a local Sacramento band called Swahili Passion.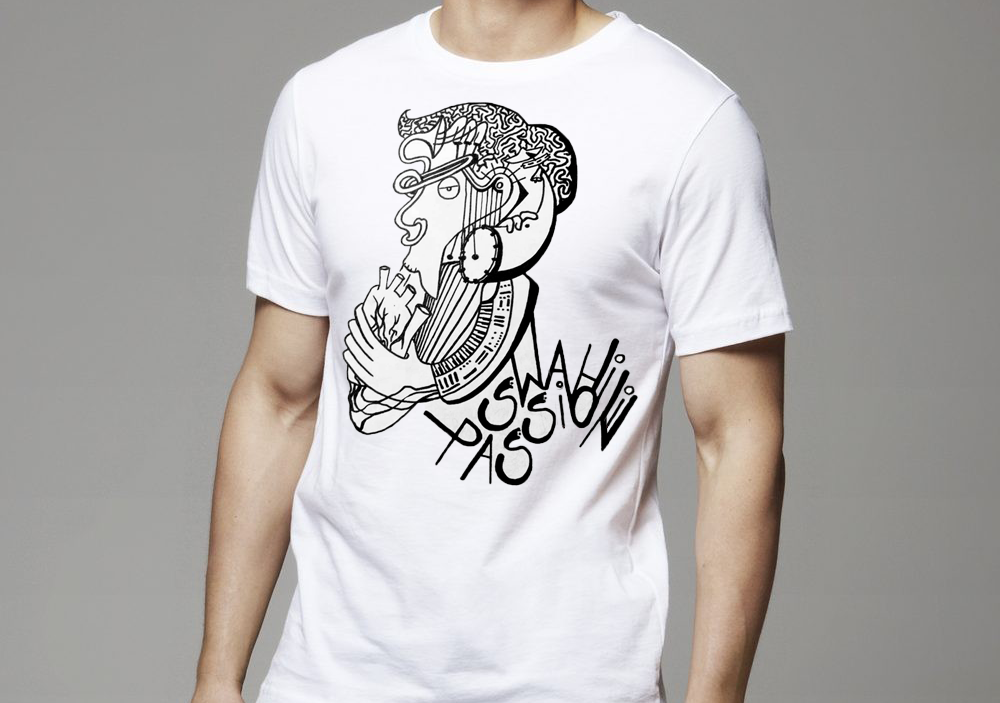 This screen printed shirt was created for Delta High School's "Every 15 Minutes." It was made using hand-lettering and drawing processes. Designing it was a challenge because it was focused on a heavy subject; drunk driving, and it had to be made visually intriguing as well.
This T shirt was designed for the school I was currently attending. It was hand drawn and then turned into a screen print.